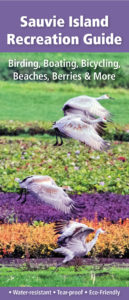 One of a Kind Features!
A detailed map and pocket guide rolled into one!
The only comprehensive map and guide on the market
Colorful, durable guide especially designed for hikers, birders, boaters, and bicyclists
Water-resistant, tear-proof
Light-weight, eco-friendly, compact, & flexible design
Most readable island map available
Designed by an ecologist to protect the island while recreating
Linked to a website with supplemental information
Created and sustainably printed in Portland, Oregon
40 mapped locations
Up-to-date labeled road and water features
10 bird viewing areas and hotspots
8 boat ramp and put-in locations (more than any other map or boating guide available)
5 beach sites
3 hiking trails
Historic sites
Popular u-pick farms
Map icons align with guide tables
Private property and wildlife refuge boundaries
County lines
22 recreation sites described in a user-friendly table providing:

distance
directions
site features
GPS coordinates

Easy to read, seasonal boating suitability table for 17 waters (April-Sept.)
Welcome...
Sauvie Island is a large island (nearly the size of Manhattan) nestled in the middle of the Columbia River, less than 12 miles from downtown Portland, Oregon. It's a magical place set against a spectacular back-drop of Cascadian snow-capped, volcanic peaks and the Tualatin Mountains. It's a rural and wild place where one goes to "slow down." The northern half of the island is a 12,000-acre wildlife area brimming with navigable, tidally-influenced lakes and streams. It's popular for hunting, fishing, kayaking, birding, beach-going, and hiking. About 275 bird species (including sandhill cranes, tundra swans, great blue heron, and bald eagle) are known to occur on the island, with 2 to 3 million ducks and geese making the island their winter home. The southern half of the island is mostly farmland. It's loved for its pumpkin patches, corn mazes, u-pick fruit fields, nurseries, and flat, 12-mile bicycle loop route.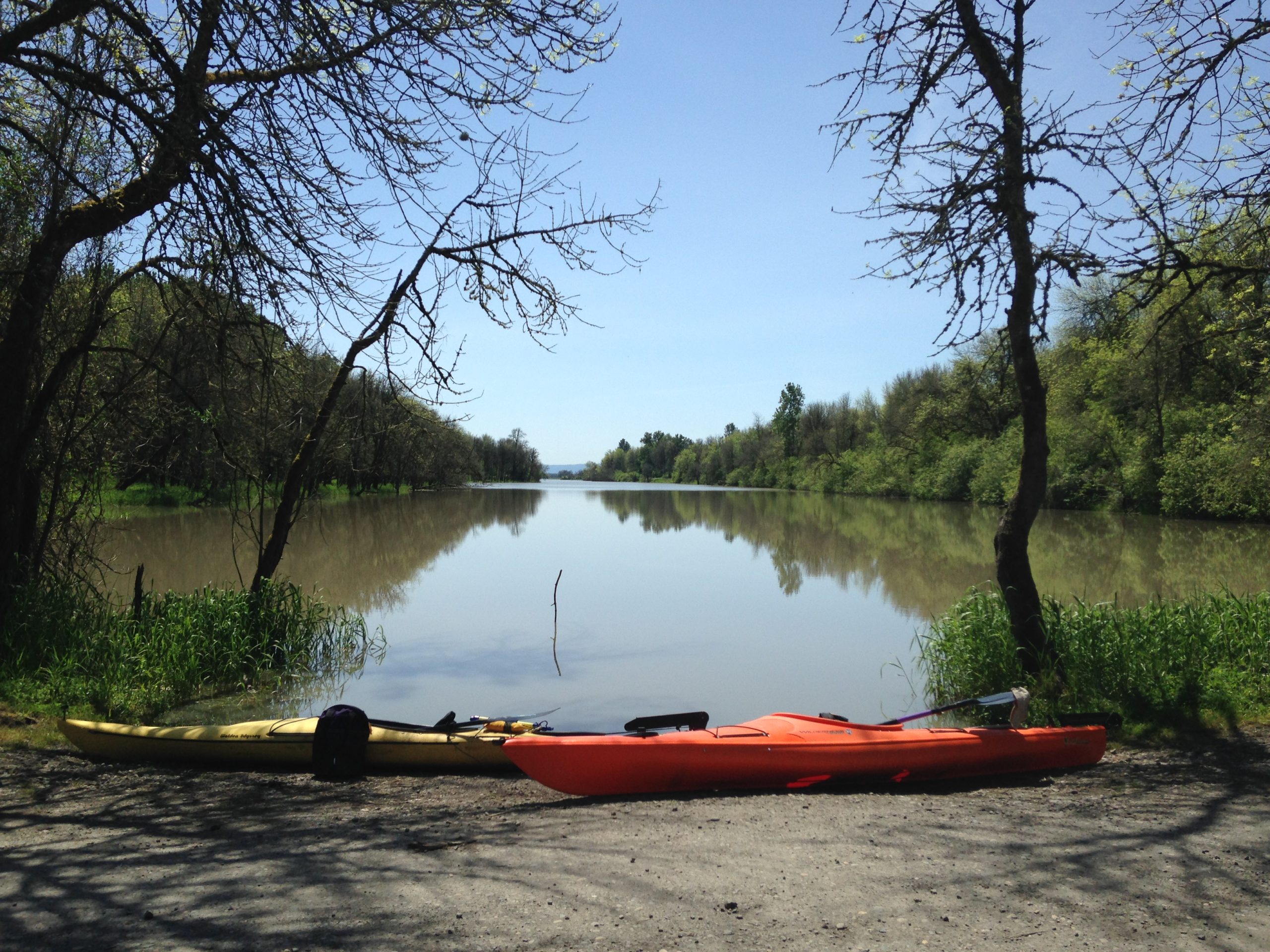 Follow us on Facebook
You are invited to share your favorite experiences and photos of Sauvie Island with other island enthusiast while keeping up-to-date with island news. Just go to Facebook and search for Sauvie Island Recreation Guide.