Good news for birders and photographers!
It's Autumn — that time of year that heralds the return of the migratory birds, including cranes, swans, ducks, and geese. The careful observer will also find a large, white-winged bird that is quite rare in Northwestern Oregon — white pelicans! It's a photographer's delight as hazy summer yields to clear and crisp autumn views of the snow-capped volcanic peaks and changing leaves, and as low-angled light casts an amber glow throughout lakes and fields.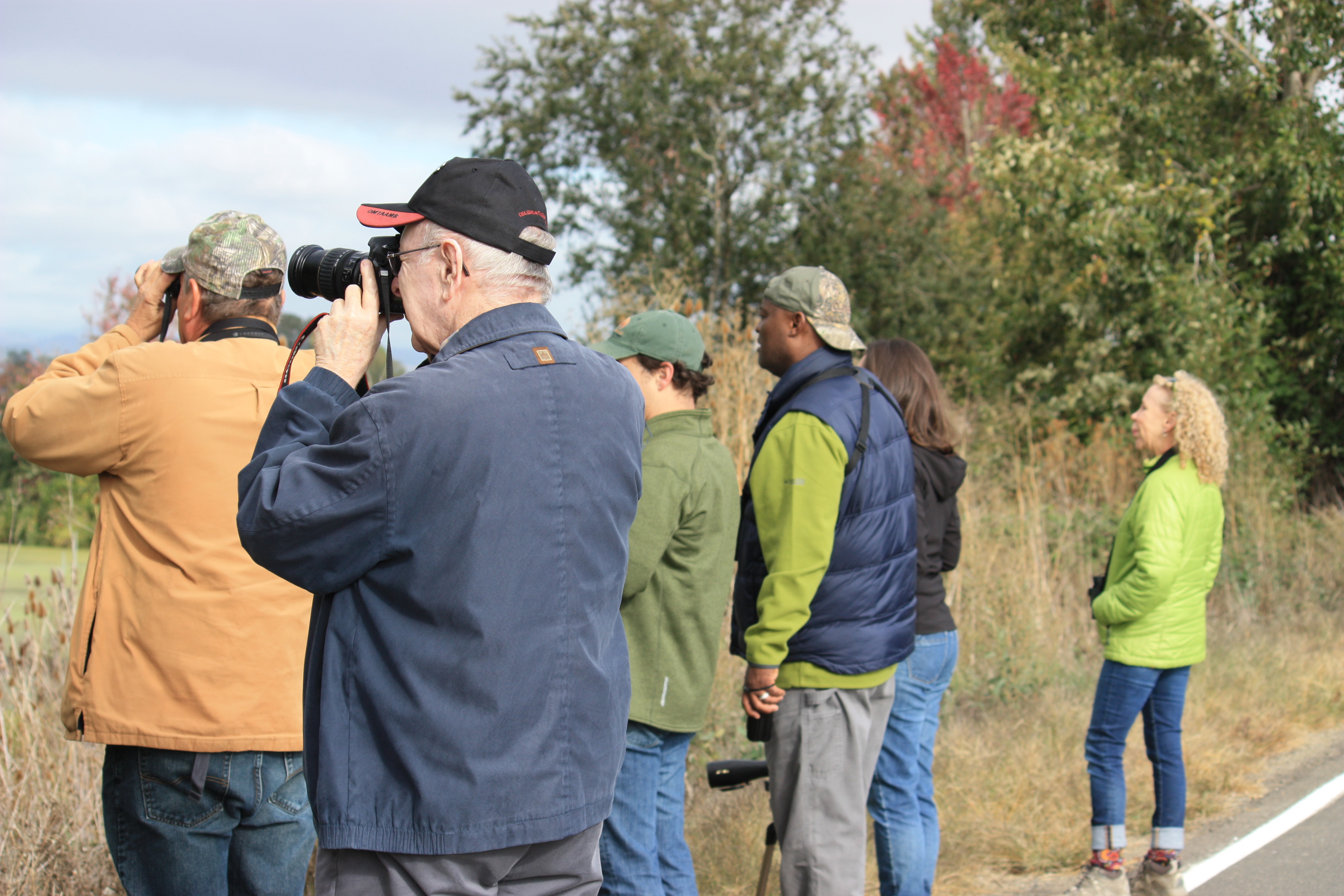 Sign up with Portland Audubon for one of their free birding trips on Sauvie Island or the nearby Ridgefield National Wildlife Refuge (NWR). Registration is limited, so sign up soon.
http://audubonportland.org/trips-classes-camps/adult/fieldtrips
http://star-news.info/2016/05/25/rose-city-park-neighbor-pens-pocket-guide-to-sauvie-island/
The fall harvest season has arrived – the time for pumpkins, squash, and corn mazes. Support local farmers and have fun with friends and family while celebrating the harvest.
Sauvie Island — the best place to "re-create"
Remember, leave no trace…